LED Lighting
LED lighting design and products are at the forefront of energy-efficient design, reducing carbon emissions and contributing to high performance green building standards.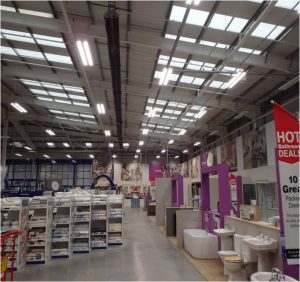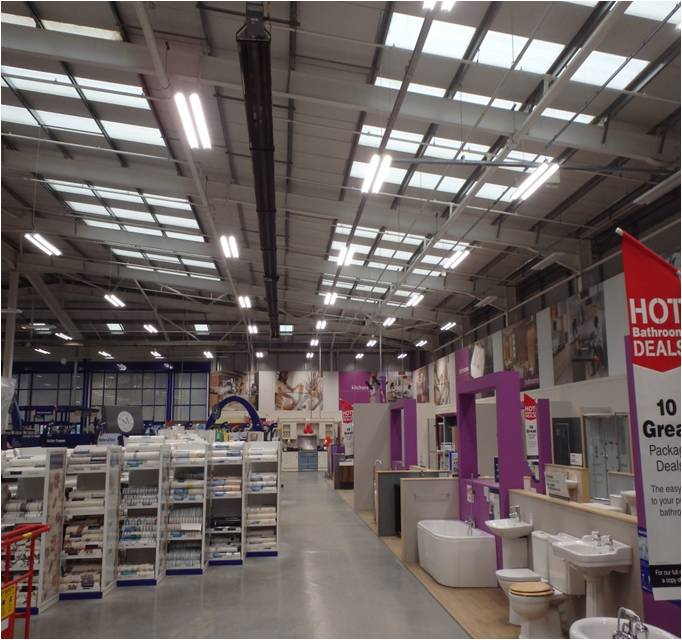 Although LED is not a new technology, its application in the development of lighting for commercial applications is close to revolutionary in that it will herald the complete change of design for office applications from the current practice of using fluorescent fittings.  Good lighting design and appropriate product selection is essential to achieve an attractive and productive working environment that supports the functional needs of the building in terms of energy and maintenance costs while reducing impact on the environment.
LED Benefits
Less Power – they use up to 90% less power
Save You Money – reduce your energy usage by up to 80%.
Reduce Your CO2 – LED Lighting offers a reduction in carbon emissions of up to 74%
Ease of installation – offers the opportunity to replace like-for-like configurations of existing fluorescents with minimum disruption at low costs with significant energy savings
Reduced Maintenance – compared to the life of a traditional lamps they last on average 50 times longer
Guarantee – Manufactures provide up to a 10 year no quibble guarantee on LED lighting
LED is a solid-state light source – provides instant 100 per cent illuminance without warm-up, of low-radiant heat, with no UV/IR radiation
Offers opportunity for flexibility in design, – functional space planning with the potential for a reduced number of installation points
Mercury-free – with no special waste disposal requirement, contributes to sustainability targets and LEED ratings for office buildings
Lowering our client's costs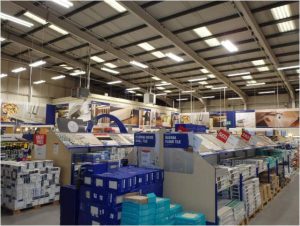 The environmental, energy and climates challenges we are now facing means we have to carefully consider the future of our business activities. For Lindale Building Services, this means integrating best practise in the design, production, maintenance and management of the solutions we provide for our customers. Consumers and commerce alike have a role to play in energy conservation to secure a sustainable future. We help our clients reduce their energy demands.
Today, the lighting within the average building accounts for 40 % of the total energy consumption .If you want to reduce your electricity bill, the most effective way to do this is to look at the lighting, which can be altered to use up to 80 % less energy with no loss of light output.
Lindale Building Services can propose and implement energy saving alterations to your lighting scheme, ultimately for financial and energy savings. In a typical warehouse installation comprising of 100 no. 400W Son Hi-Bay fittings, we can demonstrate savings in energy costs up to £60,000 over a five year period, with capital payback under two years.
Financing the installation
Any new installation we offer meets the requirements for the ECA rebate scheme, further reducing your capital costs.
We can also offer a straightforward fixed term finance solution, both efficient to conserve both working capital and existing credit lines. Our finance offering is also tax efficient, being 100% tax deductible.