Lindale Building Services welcomes on board the lucky 13th new apprentice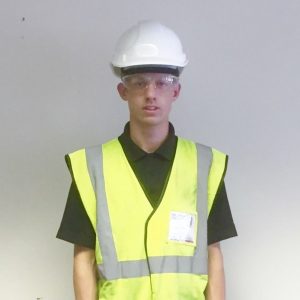 Nearly 500,000 apprentices started their new careers across all sectors nationally in 2014/15, an increase in 14% from the previous year.(1) We are delighted to support this increase and  welcome on board our new Electrical Apprentice, Harry Cunningham to our team. Spurred on by his father's 20 year long career as an Electrician with Lindale Building Services, Harry made the decision to follow in his father's footsteps.
"I have just completed my A-levels and I was considering pursuing a degree, although I was undecided to which subject I wanted to pursue. So many options were open to me, but after chatting with my Dad I made the decision to follow his path and hopefully become a fully qualified Electrician in four years. This apprenticeship fits what I am after, on the job learning and a professional qualification all in one".
David Myles, Director explains, "Harry is our lucky thirteenth apprentice we have taken on board in the past five years. All of our apprentices are fully supported to progress through their Electrical Installation Apprenticeship to Advanced Level 3 and I see Harry has all of the qualities to progress well. He shows initiative within his work and a customer focused outlook, as a business we are pleased to support the second generation of the Cunningham family in his career".
References
House of commons library briefing paper number 06113, Apprenticeship Statistics: England (1996-2015) 13th July 2016