Electrical Safety Inspection
We are dedicated to supporting our client's statutory health and safety responsibilities. Our electrical safety testing and inspection service offers fully qualified and competent staff for both testing and remedial services. Our electrical experts can help you determine what tests you require and advise you of the recommended test frequency. Every electrical Installation has a regular 'Electrical Installation Condition Report' to ensure there are no faults with the electrics.
Neglecting faulty electrical equipment and your building's fixed wiring could result in injury, damage to your building, lost income and fines if found in breach of your statutory legal responsibilities. In the worst case scenario it could invalidate your insurance claims and even put you out of business. Lindale Building Services will provide evidence that you are managing your risks responsibly and complying with the terms of your insurance policy with our electrical safety testing service. Our engineers are based throughout the UK,
so you benefit from our national testing services and our local and experienced staff.
Lindale Building Services is accredited by the National Inspection Council for Electrical Installation Contractors (NICEIC) and our services are underpinned by our ISO 9001 certified Quality Management System.
We have a proven track record for delivering a professional, high quality and cost effective testing service for all types of electrical appliance and installations:
Fixed Wiring Inspection and Test
Remedial Work
Visual Inspections
Fixed Equipment Testing
Thermal Imaging
Energy Efficiency Report
Emergency Lighting Testing
PAT Testing
Fire Alarm Testing & Maintenance
The Electricity at Work Regulations state all electrical systems and equipment used in the work area should be in a safe condition. This means that the testing and inspection schedule must be im
plemented at all workplaces. The frequency of the inspection depends on the type of installation and what it is being used for, this varies between 3 months and 10 years.
Testing Details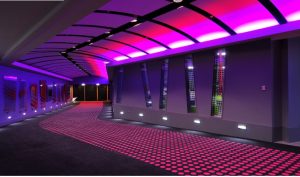 All of our Fixed electrical testing is carried out to the IEE Wiring Regulations (BS7671) to ensure your electrical systems are free from problems which may cause fire or injury.
Electrical testing will require the main supply to be isolated and with careful planning can be done with little disruption to your business. This work can even be carried out whilst your workplace is empty, such as nights, weekends or holiday periods.
On completion of the test we will provide you with a Electrical Installation Condition Report accredited by the NICEIC on the fixed installation for your organization. This report will detail the status of your installation along with any remedial work necessary to bring it back into a safe condition.
Remedial Works
Types of work
Our qualified engineers, in accordance with the British Standard and the NICEIC, will list any faults in the electrical installation condition report and code them 1-3 in order of severity as follows
Code 1 – 'Danger Present' – Immediate remedial action is required
Code 2 – 'Potentially Dangerous' – Urgent remedial action is required
Code 3 – Improvement Recommended
It is the code 1 and code 2 observations that attention must be paid to in order to attain a satisfactory electrical system. A full recommendations report including photographs will be issued along with advice based on these findings, the next stage is to carry out such repairs.
Completion Certificates
After completing the repair programme successfully, we will document the processes involved and the repairs made in order to satisfy regulations and standards. This information will be provided to the client in the form of a "completion", or "minor works" certificate. This final documentation should be kept safely alongside the original fixed installation test and inspection report as evidence of total compliance.